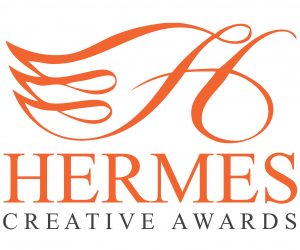 Dallas, May 13, 2012 – The Hermes Creative Awards announced the winners list for the 2013 Hermes Awards today, naming Bryant Zamberlan Group, LLC ("BZ") and partner TMF Marketing the recipient of a 2013 Gold Hermes Creative Award for the Online Rebranding and Marketing of one of the UK's largest Security leaders. BZ's award-winning entries included the redevelopment and launch of the regional Web site (including customer service modules and specialized portals for public sector customers) and comprehensive graphic, marketing, and pubic relations support, as needed, throughout the year.   BZ also received an additional 2013 Gold Hermes Award for the redevelopment and relaunch of www.playroanoke.com, the official Web site of the City of Roanoke, Virginia's Parks and Recreation department.
"It is a tremendous honor to be recognized two years in a row by the Hermes judges panel," noted Benjamin Bryant, President/CEO and founding partner. "The quality of the competition this year was particularly high and we are honored to be in such exceptional company.  This represents the first honor earned as part of our key partnership with London-based TMF Marketing, and validates our belief that the combined quality of our efforts is second to none on a global scale.
"Additionally, we feel our work on the engaging www.playroanoke.com is some of our technical best and most creative yet–a wonderful collaboration with one of our most creative clients to date–we are pleased to see that the Hermes judges agree with that sentiment."
About the Hermes Creative Awards The Hermes Creative Awards are an international awards competition for creative professionals involved in the concept, writing and design of traditional and emerging media. Hermes Creative Awards recognizes outstanding work in the industry. The 2012 competition included nearly 5,000 entries from throughout the United States, Canada and several other countries. Entries came from corporate marketing and communication departments, advertising agencies, PR firms, design shops, production companies and freelancers.
The Hermes Creative Awards are administered and judged by the Association of Marketing and Communication Professionals (AMCP). The international organization consists of several thousand marketing, communication, advertising, public relations, media production and free-lance professionals. AMCP oversees awards and recognition programs, provides judges and rewards outstanding achievement and service to the profession. As part of its mission, AMCP fosters and supports the efforts of creative professionals who contribute their unique talents to public service and charitable organizations. Hermes entrants are not charged entry fees to enter work they produced pro bono. In addition, the efforts of generous marketing and communication professionals are acknowledged through grants and special recognition.
AMCP judges are industry professionals who look for companies and individuals whose talent exceeds a high standard of excellence and whose work serves as a benchmark for the industry. Winners were selected from 188 categories grouped under advertising, publications, marketing/branding, integrated marketing, public relations/communications, electronic media and pro bono. About 15% of the more than 6,000 entries won the Platinum Award- the organization's top honor. Nineteen percent won the Gold Award. A full list of Platinum and Gold Winners can be found on the Hermes Creative Awards website.
About Bryant Zamberlan Group, LLC Bryant Zamberlan Group, LLC (BZ) is a privately held, minority-owned small business serving federal and state government, as well as private industry and academia. A certified disadvantaged minority business enterprise, BZ is recognized by the SBA as a HUBZone-certified small business concern.
BZ offers a full complement of strategic communications and marketing products and services—each custom tailored to client requirements and delivered for a fair price at the highest quality. Services for government and industry include communications planning and strategy; meeting and event planning and management; organizational branding and identity; creative design and publications; Web, social media, and digital communications; and organizational and management consulting. BZ also offers a range of related IT and administrative support.
TMF Marketing is a privately held, woman-owned small business serving corporate clients in security and technology. TMF Marketing is based in greater London, UK and led by industry expert Tara M. Farley.
More information on Bryant Zamberlan Group, LLC is located at www.thebzgroup.com.
###
TinyURL for this post: