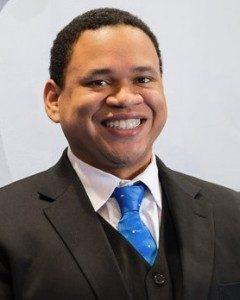 BZ founder Benjamin Bryant was this week's featured guest on the Ice Cream Social blog, where Sheryl Northrop of NorthStar Communications Consulting takes an in-depth look each week at the many facets of communications and social media. Here are a few interesting excerpts from the interview, or skip to the full blog post here.
Q: How has social media changed your life?
A: Social media has given me something I never dreamed I'd have. I grew up in a military family—moving every two to three years. It was pre-Internet, so apart from the odd handwritten letter, there were few chances to form the kind of lasting, lifelong friendships that others growing up in the same place could. Social media has allowed me—and so many like me—to reconnect with the special people from our past and pick right up where we left off. I went to three high schools in two countries, so you can only imagine the kinds of reunions and reconnections social media has facilitated for me. It's been amazing.
Q: What organizations, brands or personalities do you follow? What makes them worth following?
A: I'm a big world-affairs nut, and I'm fascinated with how some of the major players in our world are navigating social media. I follow President Obama @barackobama, Jens Stoltenberg @jensstoltenberg (Secretary General of NATO), and the Pope @pontifex, not just for the content, but to observe HOW they leverage social media to communicate their message. I also follow a lot of my friends and former classmates, mentors, and colleagues in the news business, including Joie Chen @joiechen, Betty Nguyen @betty_nguyen, and Evan Smith @evanasmith. Not only can I keep up with what they're up to, they're great curators of socially shared information. Of course, I also follow my clients and my favorite TV shows. I love a good spoiler!
Q: What advice would you give to a brand about how to get started with a social media program or make their existing one more effective?
A: Figure out where you need to be and focus on that. There are so many social media options and too many brands try to jump on every single one—and end up never doing a great job with any of them. I've had clients who primarily deal in highly technical or even confidential matters who insist they need Twitter and Snapchat accounts, despite having no appropriate content for those platforms. Similarly, I've had those who overused platforms that aren't suited for their types of content or customer relationships, simply because they were more comfortable with that platform and intimidated by the others. The key is to figure out which platforms match your communications goals and communications content. Start by asking questions – Are you seeking real-time two way interactions with customers, partners, or the community at large? Are you seeking a targeted way to reach specific types of readers? What's the average age (and other relevant demographics) of your desired reader/customer/consumer? Is my content best presented in a short, long, or multi-media format? – and then pick one or two social media platforms that best meet your needs. Then put all of your resources into making those the best they can be. By not dividing your attention and cutting out inefficiencies and wasted effort on platforms that don't support your communications goals, you'll have more focus on the ones that do and achieve greater results in the process.
Q: Cone, cup, or straight from the container?
A: I'm disaster when it comes to food! If there's a way I can spill something on a beautiful suit, I'll find it. So for the sheer purpose of minimizing risk, I'm a cup guy, all the way.
Read Ben's full interview here, and then be sure to take a look at the Ice Cream Social archives for great perspective on life and work in the age of social media.
TinyURL for this post: