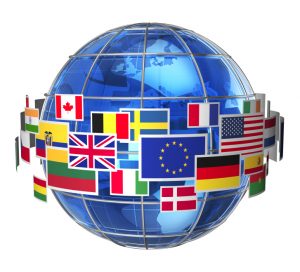 London, Jul 10, 2012 – Bryant Zamberlan Group, LLC (BZ) announced a strategic partnership with Europe-based TMF Marketing, formalizing the long-time working partnership between both firms' founders and officially expanding the presence of Bryant Zamberlan Group to the United Kingdom and Central Europe, following BZ's establishment of multiple customer and partner relationships in Europe since 2011.
"We are excited to formalize our partnership with TMF Marketing and continue our expansion into the United Kingdom and Central Europe," said BZ President Benjamin Bryant, "As our European client and partner list grew, moving toward a more permanent presence in the region made increasing sense. In addition, it allow us the opportunity to work closely with beloved longtime friends and colleagues and do so in some of the world's most beautiful and cosmopolitan locations.  It's a win on all fronts.
"Expect more announcements in the coming year as we expand and solidify our European efforts."
The announcement coincides with the end of the Bryant Zamberlan Group's two week UK and Eurozone outreach tour.  During the trip, Bryant and BZ COO Tommy Zamberlan met with current clients and potential trade partners in or near London, England; Paris, France; Frankfurt, Germany; and Munich, Germany.  Bryant and Zamberlan additionally sought to favorably represent the Commonwealth of Virginia and Washington DC-region, as well as the greater United States of America, advocating the lesser-known value of product and service offerings of American small and mid-sized businesses.
At each stop, Bryant and Zamberlan further promoted BZ's line of "cultural translation" services, first announced in Brisbane, Australia in 2011.  Tailored toward foreign companies seeking to do business with the public and private sector in the United States, BZ's cultural translation services  provide foreign companies with a cost-effective way to take existing or in-development marketing collateral, sales materials, web content, guides and manuals, and both linguistically and culturally "translate" them for maximum effectiveness and impact with American audiences.
Though Bryant confirmed the closing of new client/project agreements during the trip, no announcements are scheduled at this time, due to client requirements.
About Bryant Zamberlan Group, LLC
Bryant Zamberlan Group, LLC (BZ) is a privately held, minority-owned small business serving federal and state government, as well as private industry and academia.  A certified disadvantaged minority business enterprise, BZ is recognized under SBA guidelines as a small, disadvantaged business and meets small business standards in all areas of competency.
BZ offers a full complement of communications and marketing products and services—each custom tailored to client requirements and delivered for a fair price at the highest quality.  Services for government and industry include communications planning and strategy; organizational branding and identity; creative design and publications; Web, social media, and digital communications; and organizational and management consulting.  BZ also offers a range of related IT and administrative support.
More information on Bryant Zamberlan Group, LLC is located at www.thebzgroup.com.
###
TinyURL for this post: