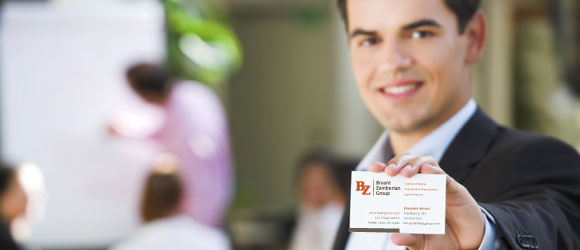 Per-Project Services
BZ understands that not every communications need (or budget) requires an integrated, multi-year communications campaign. When your organization's needs are more specific, look to the BZ Per-Project Services team to get the job done. We'll work closely with you to plan your individual projects, including setting affordable pricing and clear timelines to eliminate surprises. Best of all, you get BZ's signature service and quality for even your most specific projects. (Rush services are available for most offerings.)
A partial list of services BZ offers a'la carte is below. Contact us to start your project today:
Logos
Business Cards
Letterhead
Press Packets
Annual Reports
Advertisements
Brochures and Flyers
Handouts
Reports
Newsletters
Presentations and Briefings
Correspondence and E-mails
Exhibits and Displays
Indoor and Outdoor Signage
Web Page Design and Fixes
E-mail Marketing
Video and Multimedia Presentations
Communications Audits/Analysis
Marketplace and Audience Analysis
Strategic Communications Plans
Marketing Plans
Conference and Trade Show Planning
Crisis Management
Media Coaching and Speaker Training
Workshop and Training Materials
Training Plans and Facilitation
Meeting Planning and Facilitation
Research Projects
Clerical Projects
Government and military clients – Have individual projects with a limited scope or the need for a quick turn-around? BZ offers most of our a'la carte per-project offerings for government micro-purchase. Learn more at our Micro-Purchases page or contact us today.